Range:
safety-shoes
59-01 SSBA (Ladies)
Upper:
Socks:
Lining:
Sole:
Toe:
Size: 36-42
Standard:
Midsole:
Certified:
59-01 SSBA
Item No.: 59-01 SSBA (Ladies)
Size: 36-42
Send Enquiry

Safety Features
Abrasion Resistant
Acid Resistant
Anti Skid
Light Weight
Oil Resistant
Steel Toe Cap
Additional Product Info
Overview
Product Name: 59-01 SSBA
Sizes: 36-42
Standard Features
Anti Skid
Anti Static
Good Cushioning Effect
Derby Design
Genuine Soft Leather
Ladies Safety Shoe
Odour Free
Oil and Acid Resistant
Steel Toe Cap Protection
Sweat Absorption
Optional Features
Lace Type
Non Steel Toe Cap
Slip On
Industry
Automobile
Aviation
Engineering and Manufacturing
Hospitality
Railways
Boot Care
Clean your footwear regularly using high quality products that are suitable for the cleaning purpose. NEVER use caustic or corrosive cleaning agents.
When footwear is not in use clean the sole and store in a well-ventilated area. Never store the footwear underneath heavy items or in contact with sharp objects. If the footwear is wet allow it to dry slowly and naturally away from direct heat sources before storage.
To put on and take off footwear always fully undo fastening systems. Use a shoe horn to wear shoes. Only wear footwear of a suitable size. Products which are either too loose or too tight will restrict movement and will not provide optimum levels of protection and comfort.
The shoe should be used for the purpose for which it has been designed.
Some facts about feet-
Most of the muscles are in your feet. Thus you should wear comfortable shoes.
The body temperature is regulated through your feet
Maximum number of nerves go through your feet.
100% Comfort guaranteed
Quality leather upper and high quality breathable lining materials are used for proper air circulation in shoe for keeping the feet cool and odour free.
Construction of lasts based on extensive survey enabling the lasts/shoes to be manufactured for better fit providing maximum comfort.
Wider Steel and Ultra light Weight Composite Toe caps which provides more room for finger movements enhancing comfort.
Cushioned Insoles providing better comfort.
Shock absorbing PU midsole with low density providing uniform cushioning and comfort.
Light Weight PU for a featherlite feel even during high stress working conditions.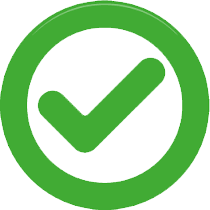 Thank You
Your Enquiry for Model Number: 59-01 SSBA (Ladies) is received and we will contact you soon