SELECT fm.uri, fdfpp.field_product_page_type_value,fdfp.field_product_slider_image_alt,fdc.field_color_code_value FROM {field_data_field_product_slider_image} as fdfp JOIN file_managed as fm ON fdfp.field_product_slider_image_fid=fm.fid JOIN field_data_field_product_page_type as fdfpp ON fdfpp.entity_id=fdfp.entity_id JOIN field_data_field_product_type as fdfpt ON fdfpt.entity_id=fdfp.entity_id JOIN field_data_field_color_code as fdc ON fdfpt.entity_id=fdc.entity_id JOIN node as n ON n.nid=fdfp.entity_id where fdfp.bundle='product_slider' AND fdfpp.field_product_page_type_value=3 AND fdfpt.field_product_type_tid=15 AND n.status=1 order by fm.timestamp ASC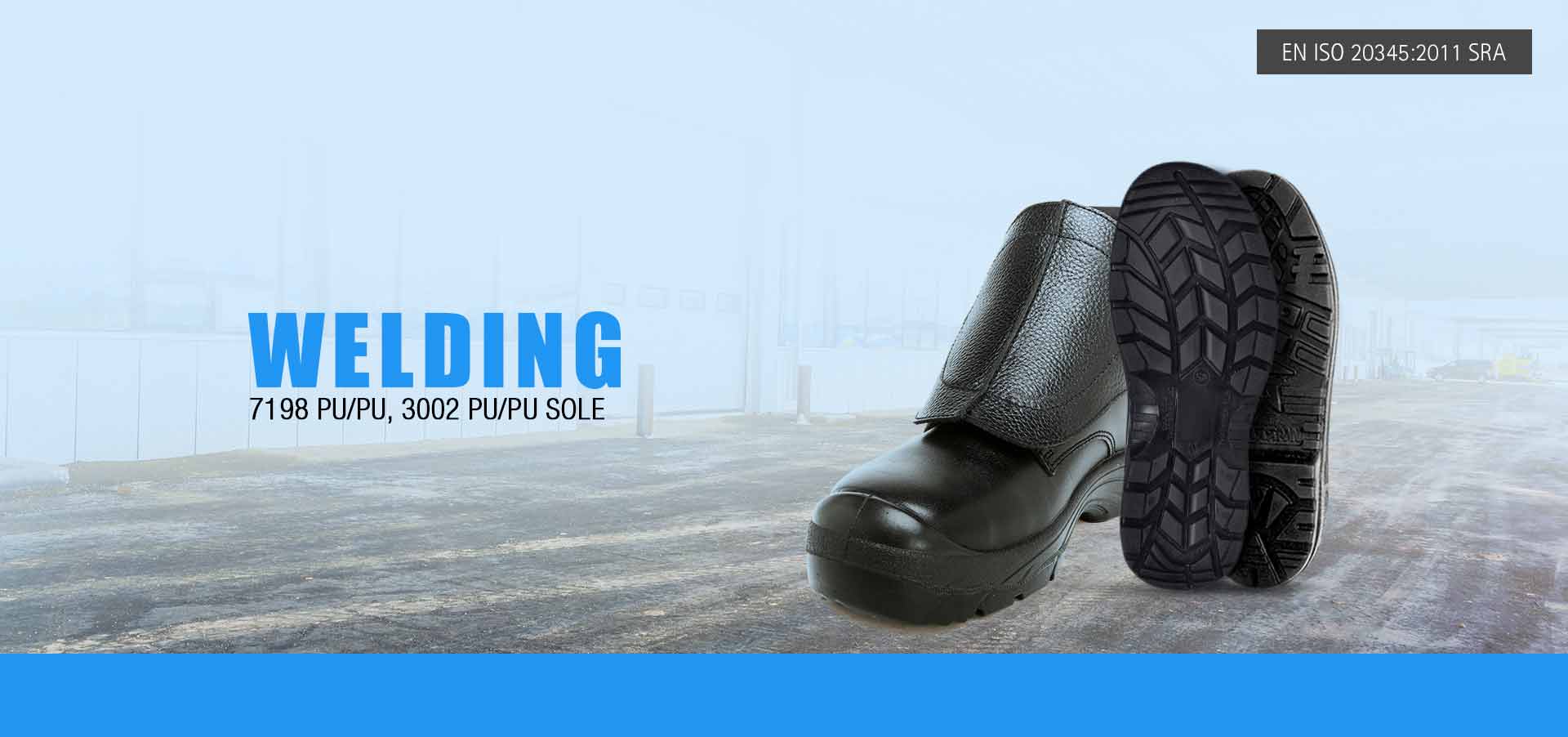 Welding Safety Shoes for better comfort
Warrior Safety Shoes offers high, tough boots with various special properties. These welding safety shoes are intended to keep your feet protected from all the day by day struggles at the working areas. The workers need to get the correct safety shoes to work under uncertain conditions.
100% Comfort Guaranteed
The welding work boots are created for the workers who are on their feet the entire day. The welder safety boots provide the highest standard and quality of comfort in the toughest conditions. The cushioning system is a combination of cambrella lining and genuine leather to achieve the best possible shock absorption and skid resistance. As the workers must be on their feet the entire day, it naturally discharges pressure and tiredness. Hence, it is essential to wear security shoes to limit the measure of agony and boost your vitality. These shoes allow your feet to breathe freely without any hurdle. As the shoes are super breathable, it helps to keep your feet cool and pain-free. The steel toe cap will protect your feet from falling of heavy objects on your toe. The heat resistant and oil resistant sole will add to the complete protection of your feet.
Buy Affordable Safety at Warrior
When it comes to the best welding safety footwear suppliers, Warrior is the brand that will always come to your mind. The welding safety boots are especially recommended for the workers walking long distance and performing heavy job. Keeping in mind the situation at the working site, there are a variety of shoes available to fulfill the needs of the workers. You can go through the welding shoes collection for more styles. The brand uses the finest and the best leather for the products from any product range. With 20 years of experience in the Safety field, we are always striving to manufacture the best product at the best price. Therefore, always go for Warrior Safety Shoes to keep up with the trend of staying safe.